Why Choose CSP MS/HS?
Chesapeake Science Point Middle/High School offers a college preparatory program focused on mathematics, science, and technology. CSP MS/HS has evolved from a choice school to a strong partnership program with its parent and non-parent community members. The main philosophy of instruction is challenging all students to their maximum academic and social capacity by involving the parents in the learning and teaching process. One of the significant features of the CSP community is the level of dedication from the staff and the parents. This provides very strong motivation for students to go above and beyond because of direct access to role models.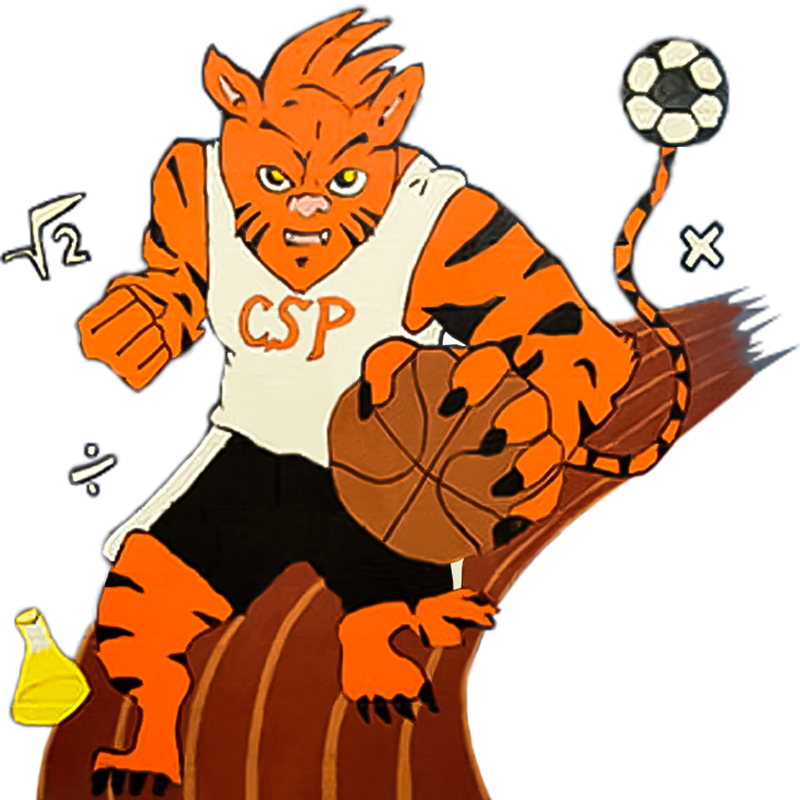 CSP's KEYS to HIGH STUDENT PERFORMANCE
Chesapeake Science Point Tigers are fiercely academic, boldly competitive, and socially stand tall as the leaders of tomorrow. Like stripes on a big cat, it's as easy to lose count of our successes. CSP earned a 5 STAR rating from the Maryland State Department of Education (2017-2019) and we boast a Robotics Team now on a seventeen-in-a-row win streak, offer our high school pupils an early college program, and have been consistently and considerably higher than our county and Maryland State averages on the MSA & HSA test scores.
High Expectations – maintains high expectations for students, parents, teachers, and the community

Opportunities – provides opportunities for internships, projects, science fairs, and participation in competitions

Tutoring and Study Groups – engages students through one-on-one tutoring and peer study groups

Individualized instruction – provides intense individualized instruction in science, math, and technology

College Admittance – prepares all students for college admittance

Extracurriculars – provides after school program and extracurricular activities
Latest News
Public Calendar